FAQ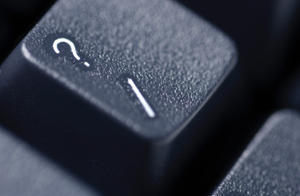 Here are some frequently asked questions about The NOAH Center. If you can't find the question you wanted to ask, don't hesitate to contact us at 360-629-7055 or email us at info@thenoahcenter.org
How did The NOAH Center start?
The NOAH Center was created in 1986 and operated a tiny shelter on Camano Island, WA. In 2003, The NOAH Center was opened in Stanwood, WA as a rescue and adoptions center that included a low-income spay/neuter clinic.
How is NOAH different than other animal advocacy and animal welfare organizations?
Rather than duplicate efforts made by our current shelter organizations in the Puget Sound region, The NOAH Center focuses on giving those at our area shelters a second chance at life, before their time runs out. NOAH volunteers and staff work diligently to rescue and adopt out as many animals as they can from these overcrowded shelters.
The NOAH Center was designed and built with two things in mind. First, that an animal that is more comfortable and with less stress has a better chance of marketing themselves to the public. The second thought in our design and building process is that an amenable environment for humans is paramount. With only 22% of animals adopted in a shelter environment, a facility that is clean, smell free, and fun to visit will increase the chances of an adoption in a shelter environment rather than through backyard breeders and puppy mills.
How do I make a donation to NOAH?
You can do one of three things: send in your donation by mail, make a secure donation online at www.thenoahcenter.org, or call the fundraising office at 360-629-7055 and talk to a staff member about making a donation. The NOAH Center is a private 501(c)(3) non-profit animal welfare organization that does not receive any government funding and we rely solely on private donations from the community to operate. Gifts are vital to help us fulfill our mission.
What items can I donate to NOAH? Does NOAH have a wish list?
You can help the animals in our care by donating items from our wish list. (The NOAH Center is not able to accept bags or cans of food that have been opened or are expired.) Donations can be delivered to the NOAH Adoption and Spay/Neuter Center during our regular business hours. We will provide you with a tax-deductible receipt for your contribution. Thank you for your support!
Is NOAH recognized by the government as a non-profit?
Yes, NOAH is recognized as a 501(c)(3) non-profit. Our tax ID number is 91-1362069.
How much money goes to fundraising and administration?
NOAH is committed to keeping our fundraising and administration costs as low as possible. This ensures that community support truly benefits the animals in our care—providing food, supplies, expert veterinary care and love. In 2014, fundraising and administration accounted for just 20 percent of NOAH's total operating budget. A combined fundraising and administration cost of less than 25 percent is considered ideal for non-profit organizations. NOAH's audited financial statements are available upon request by calling 360-629-7055. Ask for a copy of our most recent Annual Report.
We are very proud to announce that Charity Navigator has rated The NOAH Center as an exceptional organization that exceeds industry standards and outperforms most charities in its field! We are committed to making the most of every dollar donated as we work toward ending pet homelessness and overpopulation.
How old do I have to be to volunteer?
Volunteers must be 14 years of age and anyone under 16 years must have parent or guardian supervision. We provide free training for volunteer positions. In exchange, we ask for a 4 hour per week, 6 month volunteer commitment. Special accommodations can be made for scheduling as needed.
I want to volunteer– how do I go about this?
The first step to becoming a NOAH Volunteer is attending a Volunteer Orientation. They are held 2-3 times a month. Call 360-629-7055 or visit www.thenoahcenter.org and click on the Volunteer tab to view upcoming dates.
Why does NOAH have Match Makers to meet with potential adopters?
NOAH's Match Makers work with potential adopters to ensure that they and the animal are a good match for each other. For example, adopting a very high-energy animal into to a low-energy family will only result in disappointment for the animal and the family. NOAH wants to do everything possible to make sure families find the right animal to fit into their lifestyles and animals have a home that best fulfills their needs.
Can NOAH spay or neuter my pet?
NOAH offers low-cost spay and neuter surgeries for qualified low-income individuals. Call us at 360-629-7055 to learn more about getting your pet spayed or neutered at NOAH.
Also, on Spay Day, held once a year in late February, NOAH, other shelters and private veterinary clinics in Snohomish, King, Skagit and Island Counties offer low-cost spay and neuter surgeries. This event is open to anyone.
Can I bring my companion animal to NOAH for veterinary care? Can NOAH help me pay for my veterinary bills?
NOAH does not have a full-service veterinary center and cannot be responsible for veterinary bills or treatment of an animal after leaving our shelter. In Washington State, non-profit animal shelters are restricted from providing general veterinary services to privately owned animals. If you have questions about the health of an animal you adopted from NOAH, please review the information in your adoption packet, and be sure to take advantage of the free certificate for a veterinary exam. If you have further questions, you can contact us at 360-629-7055.
Can NOAH provide me with a veterinary or pet sitting/boarding referral?
As a non-profit organization with limited resources, NOAH does not have the ability to evaluate businesses and provide referrals or endorsements to the public.