Off-site Adoptions
Off-site Adoptions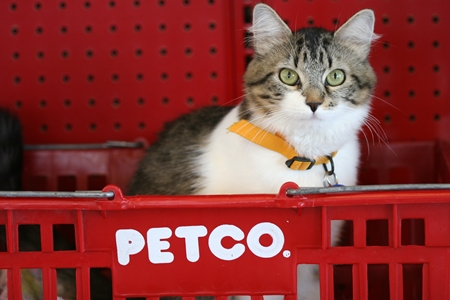 We have cats available for adoption at various off-site locations!
Petsmart in Marysville, 3721 116th St., Marysville, (360) 651-2471
Petco in Everett, 1203 SE Everett Mall Way Suite F, Everett (425) 290-6533
Petco in Lynnwood, 2617 196th St SW, Lynnwood, (425) 637-7060
Petco in Marysville, 129 Marysville Mall Way, Marysville, (360) 651-2475
Off-Site Adoption Fees
Kittens (under 6 months) $100
Adult Cats (7 months and up) $60
Puppies (under 6 months) $350
Dogs (7 months to 7 years)$150
Senior Dogs (8 years and up) $75
We accept VISA, MC, Discover, checks and cash. We cannot accept American Express cards.
All adoptions include
Spay or Neuter Surgery
Vaccinations including Distemper Combination and Rabies
FELV/FIV Combo Test for all Cats -starting October 1, 2016
Deworming Medications
Micro-chip Identification
Collar & N.O.A.H. ID Tag
Cardboard cat carriers for cat adoptions
Well Pet exam vouchers
Adoption Events
Visit our Events page for a list of all upcoming dates and locations.