Workplace Giving
Combined Federal Campaign
The NOAH Center is proud to participate in the Combined Federal Campaign (CFC).  Look for us under Northwest Organization for Animal Help. Our CFC number for your pledge form is # 21499.
In addition to the CFC, The NOAH Center participates in a variety of workplace campaigns as a member of Local Independent Charities of America (LICA).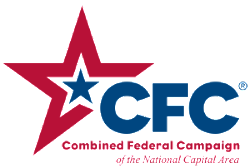 Matching Gifts
Did you know many companies offer a matching gift program to encourage philanthropy among their employees? And that some companies will even match to spouses and retirees? Please check with your company's Human Resources department to see if your company offers a matching gift program. By simply completing a matching gift form, you may be able to double - or even triple - the impact of your gift!