Volunteer
Help Make a Difference in the Life of an Animal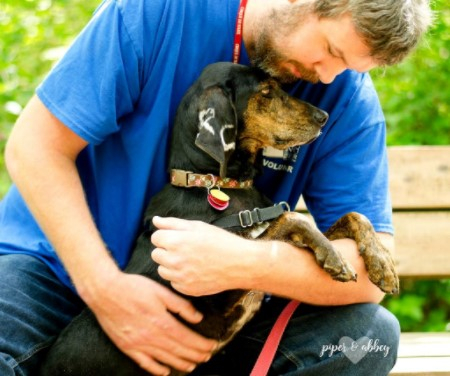 The community has embraced our positive approach to volunteerism. Through the many opportunities NOAH has to offer, we have attracted gifted people, groups and businesses inspiring a spirit of giving and helping.
• Our structured Volunteer program offers each volunteer an orientation, personal interview, job placement, and training. Additionally, several recognition events are held throughout the year. NOAH staff and volunteers rely on and enjoy the partnership of one another.
• Our Volunteer Program has attracted over 490 monthly volunteers from 21 of the surrounding cities, 5 counties, and 2 Tribal Nations.
• Volunteer service in 2015 exceeded 60,000 hours, equivalent to 28 full-time employees.
• Young people from Eagle Scouts, Girl Scouts, school classes, and home school groups from around the community have been inspired to give of their time and talents to help fundraise for The NOAH Center further instilling the spirit of giving.
About Our Volunteer Program
Our volunteers are required to commit to a minimum of one day a week for 4 months. Please download and review our Volunteer Manual for more specific details on our Volunteers and their commitment to The NOAH Center.
All new volunteers are required to enroll in our membership program as a condition of service. The membership fee is $25 per person. Membership includes your volunteer t-shirt and name tag.
The minimal age for volunteers is 14, and we require youth between the ages of 14 to 15 to have a parent or guardian volunteer with them. We are sorry but we are unable to grant exceptions to this age requirement.
High school students with education community service projects are required to complete a minimum of 40 volunteer service hours.
We do not offer volunteer positions for Court Ordered Community Service or persons convicted of: violent crimes against people or animals, theft, or drugs.
Questions? Contact our Volunteer & Outreach Director at paiges@thenoahcenter.org or (360) 629-7055
Active Volunteers Login Here
If you are an active NOAH volunteer, please click on the below link to login and count your volunteer hours using Volgistics.  If you have any questions, please contact our Volunteer Director at paiges@thenoahcenter.org