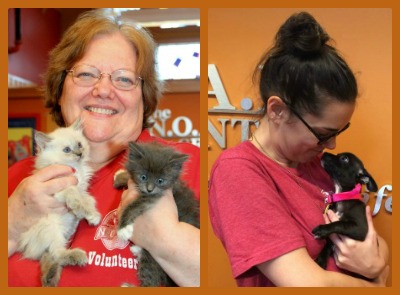 Attending a volunteer orientation is a great way to learn more about The NOAH Center! New volunteers are required to attend an orientation.  These orientations include an introduction to The NOAH Center, a tour of our facility and a quick one-on-one meeting with our Volunteer Director to schedule your first shift. Please call 360-629-7055 to reserve your spot at the next available orientation.
Upcoming orientation dates:
MARCH 2017
Saturday, March 4th 10:00 a.m.
Sunday, March 12th 10:00 a.m.
Wednesday, March 29th 4:30 p.m.
APRIL 2017
Tuesday, April 4th 4:30 p.m.
Sunday, April 9th 10:00 a.m.
Saturday, April 22nd 10:00 a.m.
Orientations are approximately 90 minutes long. 
Volunteer Opportunities Available
Below you will find a list of volunteer opportunities. If you find one of interest, please complete the application form below.