About Our Spay/Neuter Clinic
The NOAH Center is a non-profit organization dedicated to stopping the euthanasia of healthy adoptable pets. Spaying and neutering pets is the number one way to stop pet overpopulation. It is estimated that every year over 20,000 dogs and cats are euthanized in Washington State because there are not enough homes or resources available to save them. Since opening in 2003, over 87,000 pets have been altered in our clinic – forever impacting and reducing the number of homeless pets in our community. Here are some vital facts about The NOAH Center's Spay/Neuter program:
Statewide cats are euthanized 10 to 1 over dogs. Therefore, we schedule many more cat surgeries than for dogs.
Our free of charge feral and free roaming cat spay/neuter program is offered 7 days a week. This is an invaluable resource to the hardworking and dedicated volunteer trappers in our community.
Our low cost spay/neuter clinic is open 7 days a week and is available to qualified low income individuals on an appointment basis. Vaccinations and microchipping can be given at the time of surgery but are not provided as separate services. All animals will be returned to their caregivers the same day as surgery.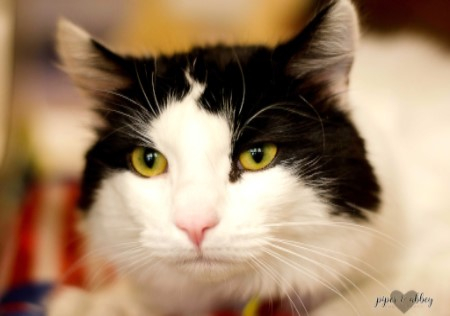 Why Spay & Neuter?
Your pet will live a longer healthier life if you have them spay/neutered! 
Spay/Neuter reduces or eliminates:
The odds of cancer and dangerous uterine infections.
Messy heat cycles in females.
The tendency to bite, however your pet will still be protective but less aggressive. (Aggression is different than protectiveness.)
The natural urge to mate. Your pet will be less likely to roam while searching for a mate thus less likely to become lost.
The extra expenses from an unexpected litter of puppies or kittens.
Spraying, marking territory, or making inappropriate sexual approaches toward humans or other animals.
Resources for Low Cost Spay Neuter
SPECIAL SPAY DAYS:
Funds are raised for special spay/neuter days throughout the year called 'Spay Days.' We offer free or discounted surgeries on these days. Check our Make An Appointment page to see upcoming 'Spay Day' dates.
Every February, The NOAH Center participates in a nationwide event called 'World Spay Day' when we offer reduced and fee-waived spay/neuter services to promote the importance of spaying and neutering. We also offer reduced pricing throughout the year for events such as 'Fix a Pit,' 'Spay Day,' and 'Double Dog Days.' Please call us or check our calendar for these upcoming promotions.
The NOAH Center is a non-profit 501(c)3 organization that depends upon public donations to continue its life saving work. You can change a life forever by making a donation. Thank you for your support.
Not located near The NOAH Center? Click here to find other low-cost clinics in the Puget Sound area.