Honor Someone You Love
There are many ways to honor or remember your loved one, person or pet at The NOAH Center. These opportunities provide a way not only to help a homeless pet but to honor or memorialize someone that was important in your life. There are several ways for you to make an impact - your gift will not only give a permanent tribute, it also ensures more pets enjoy a loving home and a better life.
Friendship Wall Tiles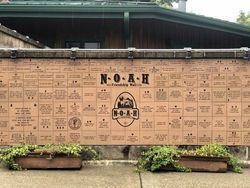 You can have a lasting memorial for a beloved pet, friend or family member with a 8 x 8 or 4 x 8 personally inscribed tile in their honor. This tile will be forever mounted on The NOAH Center's Friendship wall. Download the order form below and fill it out, then upload it into the donation form to the right.
Suite Sponsorship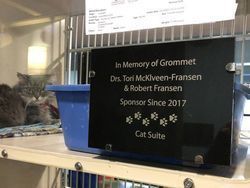 For an annual donation of $500, your name, your pets name, your business or any personal engraving of your choosing can be placed on a dog or cat suite for a year.