Fostering Saves Lives: Kittens & puppies too young to survive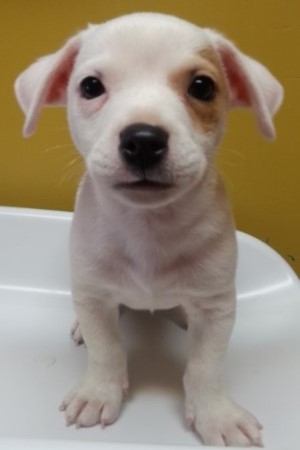 In May 2010, The NOAH Center officially started a Foster Program to save the hundreds of underage kittens and puppies that end up at shelters every year. When we found out that a partner shelter had to euthanize 886 baby kittens in 2009, The NOAH Center Board of Directors, staff, and volunteers jumped at the chance to help.
Far too often springtime results in unplanned litters of kittens and puppies. Sadly, many of these litters are taken to animal shelters before they are old enough to care for themselves. Their frail little bodies lack a healthy immune system so time is of essence in saving their lives. When we get the phone call about some orphans, finding a transporter volunteer and foster parent quickly is key to the survival of the babies.
Since we started in May 2010, we have saved over 6,000 animals! That's a lot of bottle feeding! Luckily several of the litters came with a Mom and they do most of the work! In 2015, The NOAH Center is proud to announce that 971 moms and babies got their 2nd chance through our wonderful foster families who go out of their way to save the life of animals every week.
If you have a litter of puppies or kittens find out how The NOAH Center can help through our Mom's Last Litter Program.
Become a part of our Foster Program Today
Become a Foster Care Volunteer!
Becoming a Foster Parent requires attending a Volunteer Orientation and meeting with a Foster Coordinator. We let you tell us what you are comfortable fosteringThere are several levels of care you can provide ranging from bottle feeding to providing a small room for a mom with babies for a couple of weeks. It's a GREAT experience for kids!
Be a Transporter Volunteer!
If you have a car and are available to run to Everett, Mt. Vernon or even Tacoma we need your help! Perhaps you work in the Seattle area and could pick up babies on your way home from work? Transporter volunteers are vital!
Donate Supplies Through Our Amazon Wish List
Foster Program Contact
For more information regarding our foster program or how you can become a Foster Hero, please contact our Foster Program at foster@thenoahcenter.org or call us at 360-629-7055 and ask for the Foster Department.