Big Laughs Take Center Stage at Tulalip Resort & Casino for an Even Bigger Cause
The NOAH Center presents Laugh Your Tail Off, a comedy show and auction to save homeless animals, featuring comedian, Steve Trevino. 
Big laughs are on the way Saturday, March 30, 2019, at The NOAH Center's 6th annual Laugh Your Tail Off comedy show and auction. The fun begins at 6 p.m.
Laugh Your Tail Off is a fun evening designed to bring passionate community members together for an evening of laughs to help save lives. All the proceeds raised will directly benefit the animals at The NOAH Center, join us for an unforgettable night!
Tickets are $125/person and include appetizers, dinner, signature cocktail and comedy show.
Purchase a Table for a Big Discount: Get together with your family and friends to purchase a table for 10 guests for only $1,000. This is $25 off each ticket!
#LaughYourTailOff2019
---
We have a few seats available.
Please call (360) 629-7055 to purchase. We are no longer accepting online registrations. Thank you.
Presenting Steve Trevino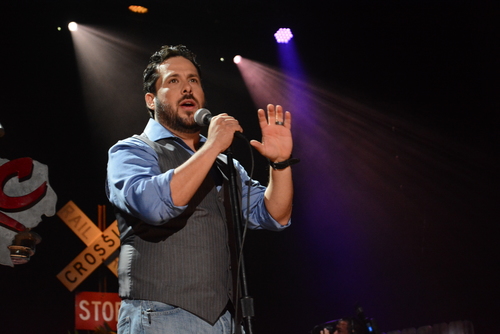 Welcome back Steve Treviño, our 2017 Laugh Your Tail Off Comedian and fan favorite!
Steve Treviño is fast becoming one of the country's hottest comics and the new voice for the 21st century Mexican American. Finding his way from a Hispanic upbringing in a small South Texas town to living his dream in Hollywood, has infused Treviño's comedy with a "TEX-MEX" sensibility, yet as a performer he has a uniquely American voice that transcends anything about ethnicity, making him universally relatable.
Outside of being a national headliner, Treviño has made memorable appearances onThe Late Late Show, Comics Unleashed and BET Comic View, among others. He also wrote on Mind of Mencia and produced and wrote on rapper Pit Bull's La Esquina. Treviño landed in the Nielsen Top 20, with his 1st Showtime comedy special, Grandpa Joe's Son. His 2nd special Relatable hit Netflix January 13th.
---