Spay/Neuter Information
The NOAH Center's state-of-the-art low cost spay/neuter clinic is open 7 days a week. Click below to see if you meet the low income qualifications. 
Appointments are required and can be made up to two months in advance.
Animals must be under the age of 8 years old.   
Click below to schedule your appointment. If there are no current openings, please continue to check back.
please use Google Chrome for best results
Drop-off is at 8 a.m. and pick-up is at 4:30 p.m.  Payment is due at time of drop-off.
Not located near The NOAH Center? Click here to find other low-cost clinics in the Puget Sound area.
---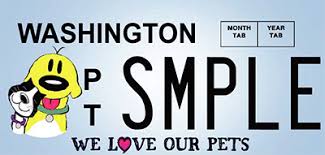 Spay/Neuter Pricing
Female Cats - $45
Male Cats - $25
Feral/free roaming cats - free with ear tip 
Dogs (under 60 lbs.) - $75
Dogs (60 lbs. and over) - $95
Mom's Last Litter - free (must be signed up through our program)
There will be a $25 additional charge if surgical complications arise, such as: 
Pyometra (infected uterus)

Crypt (one/both testicles not descended)
Additional services available at time of spay/neuter: 
Distemper combo vaccine - $15

Advantage flea treatment - $15

Microchip (one-year subscription) - $15

Vaccine packages available - prices vary