Spay/Neuter Information

The NOAH Center's state-of-the-art low-cost spay/neuter clinic is open 7 days a week. We provide spay/neuter services, vaccines and microchips for dogs and cats of families that meet the low-income qualifications. Please refer to the chart below to see if you qualify.
*You are not required to provide proof of income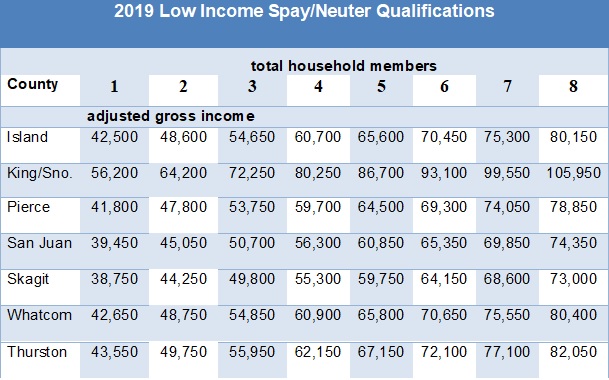 All Animals Receive:
* Pre-Op exam
* Sedation and pain medication
* General anesthesia
* Spay or neuter surgery performed by a licensed veterinarian
* Tattoo on the belly
* Complimentary nail trim
* Post-surgery snack
Surgery Requirements
* Appointments are required and can be made up to two months in advance.
* Animals must be under the age of 8 years old.
* Cats must be at least 8 weeks old and weigh more than 2 pounds.
* Dogs must be at least 12 weeks of age and weigh more than 3 pounds.
* Drop-off is at 8 a.m. and pick-up is at 4:30 p.m.
* Payment is due at the time of drop-off.
Click HERE to schedule your appointment or contact our volunteer receptionist at (360) 629-7055.

Service Fees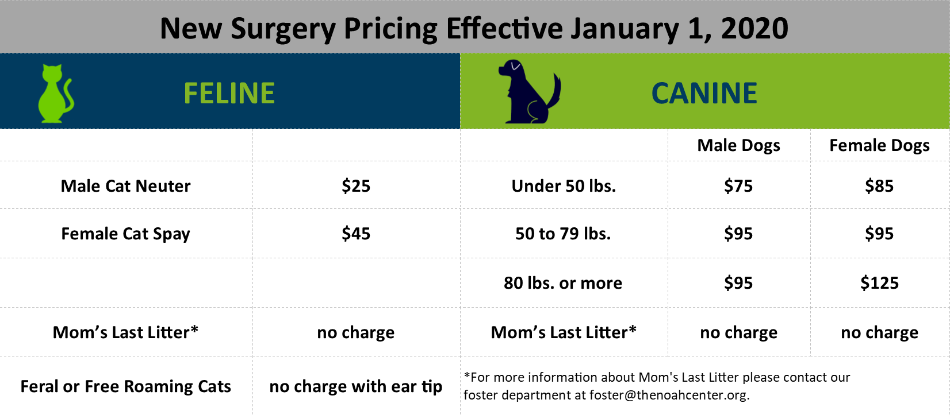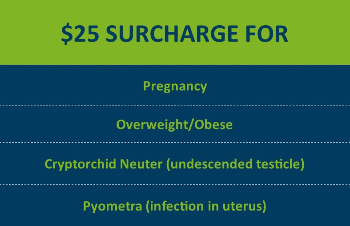 Additional Services Available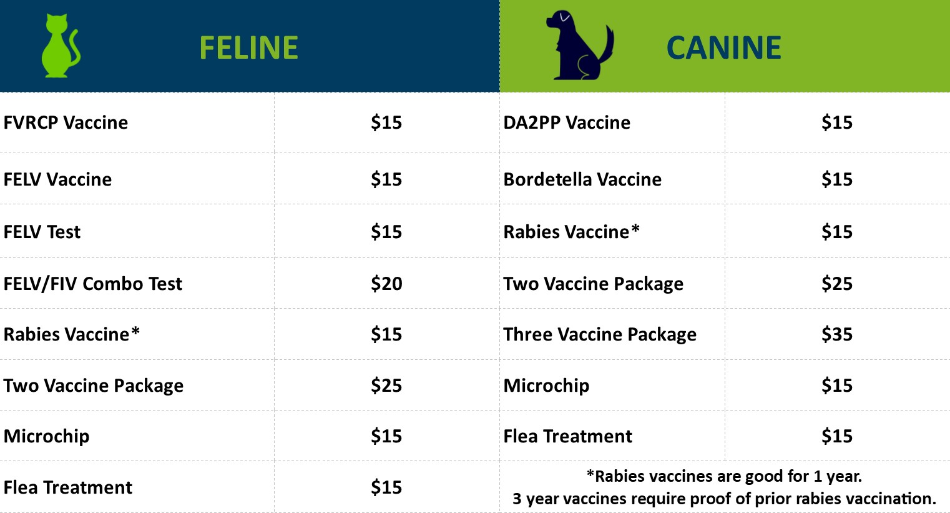 Post Surgery Instructions
Not located near The NOAH Center? Click here to find other low-cost clinics in the Puget Sound area.
---